Clap Global
2015 - 2020

Co-Founder and CCO - May 2015 - April 2019
Advisor and Director -
April 2019 - 2020
Clap Global, a unique cultural platform enabled international travellers to visit local school classrooms and engage in meaningful and eye-opening conversations with students.

Through matching of available dates and city, an international traveller or foreign resident in India was instantly matched with a local classroom. Clap aims to build a whole new generation that is far more compassionate towards personal, social and cultural differences.
In 2015, after two years as a Creative Director at TBWA Mumbai, I moved on from advertising and co-founded Clap Global with education entrepreneur and my school friend, Aarti Chhabria (Business head at Clap). The concept emerged from my experiences of meeting people from around the world through work and travel during my 20s. My new global friendships made me question the many stereotypes about foreign cultures that I had unconsciously imbibed as a child. As I learnt to un-condition my mind, I often wondered, "Why should children wait to grow up before their stereotypes are questioned, before they discover new worlds?" Through Clap, it can begin at a young age.
I conceptualised 'Travellers in Classrooms' as an automated platform with an aim to harmonise this into the global education and tourism systems.
This concept also received a warm and overwhelming response at a 2016 TEDx Talk in Mumbai I was invited to. In 2015, Clap was awarded a seed fund by the government of Chile and I spent six months in Santiago working amongst other innovators.

From 2015 to 2019, Clap became a subject in local schools of 14 Indian cities, built a Clap Curriculum© of global competence, won a bunch of awards, was embraced by educators, attracted more than 2000 travellers from 129 countries into classrooms and engaged in eye-opening conversations with more than 25,000 students. After setting a foundation for 4 years, in April 2019, I moved into an advisory position, to create new things. Aarti and our fabulous team continued to scale Clap Global to new heights.
Watch the video
An academic timeline of a child from nursery to grade 10, visualised with Clap Global.
Clap Map
: Showing Clap Talks active in India (blue) and 129 countries from where travellers arrived into classrooms (yellow).
Communication that travellers saw in hostels, hotels and on their social media timelines ︎
A peek into the 'Misconceptions' campaign for travellers,
where kids shared what they associated with various countries across the world.
A Clap Traveller's dashbobard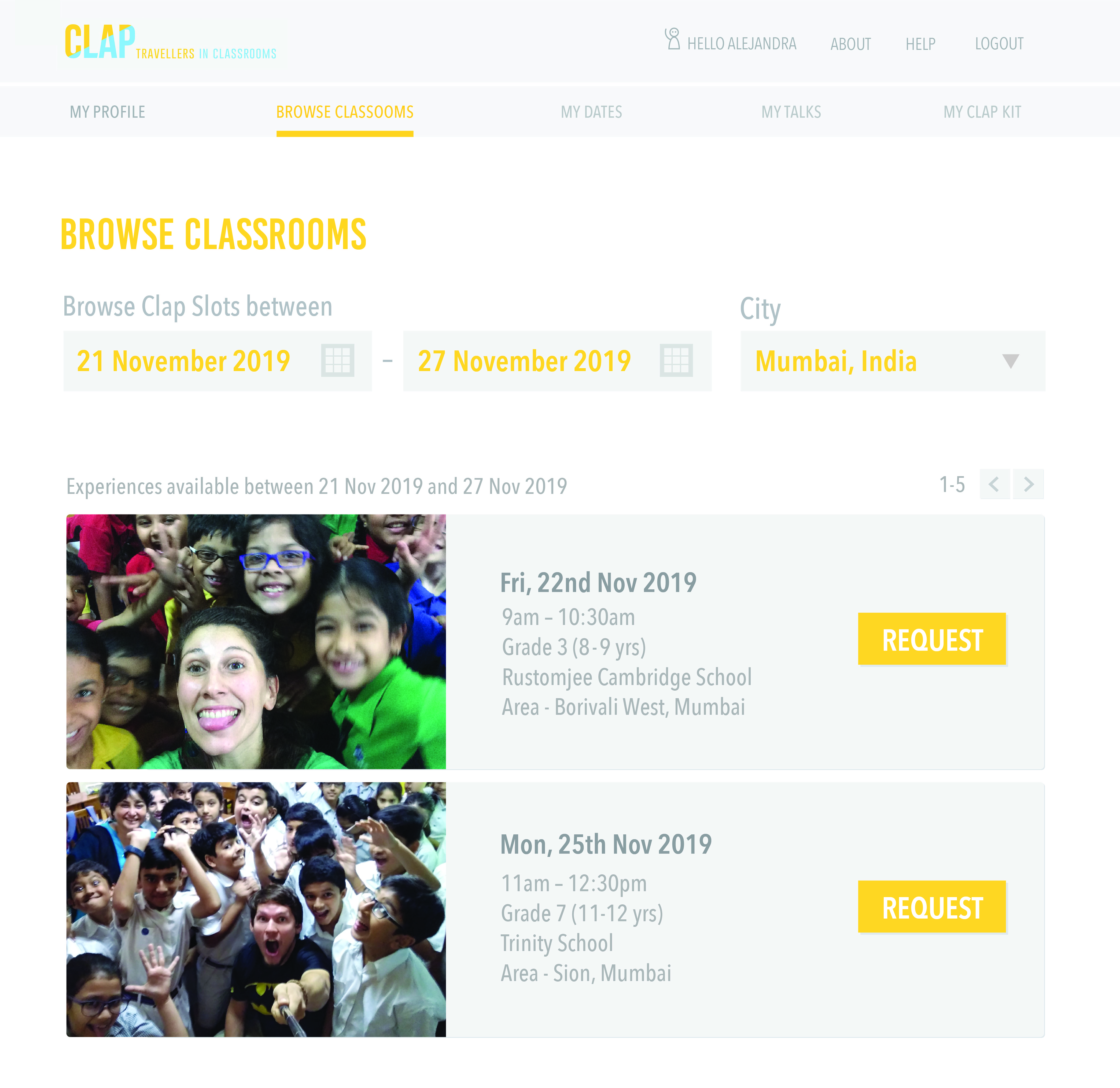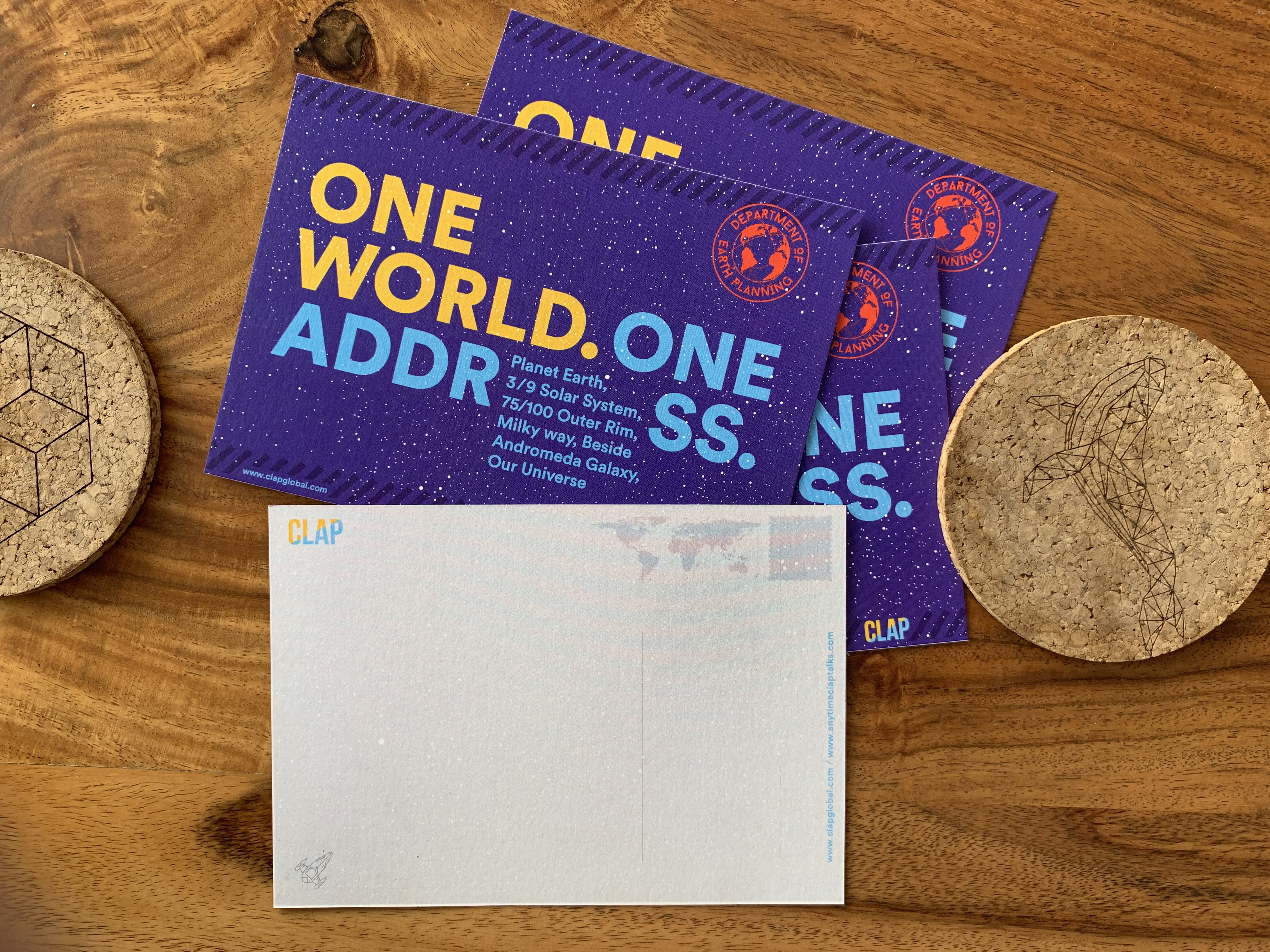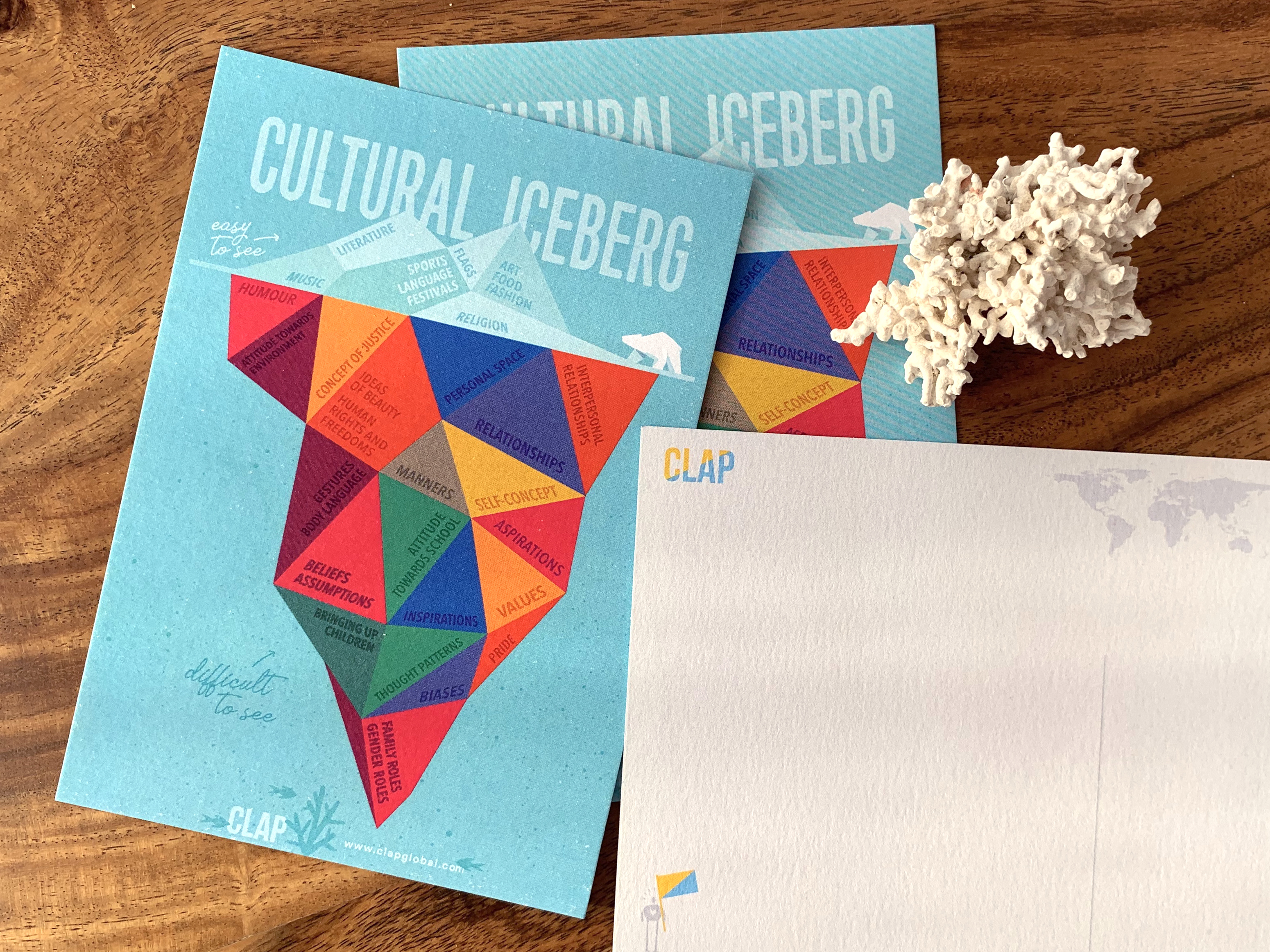 The Clap Curriculum©
Clap's 15 level global competence curriculum divided into 5 age-groups, has been validated by educationists, curriculum setters (In India, USA, Finland and Chile) and advisors to UNICEF and UNESCO.
Co-creating this with Shubhangi Swarup and observing its powerful transformational impact on the lives of students, travellers and educators, has been one of my greatest joys at Clap.
Check it out ︎
A Clap School's dashbobard


Awards, Recognition, Parterships
SuperStartUps Asia Award, 2019
Recognition of Excellence

Social Enablers - Top 100 Global Social Innovations, 2017

Clap Global was featured on the list at No.20 of the most compelling Social Innovations from around the world.
TEDx


Classrooms, Bagpackers and a Revolution

- received an overwhelming response at TEDx, Mumbai Chapter, 2016.
Start up of the Year, 2016 - India
Social Messiah of the Year, 2016 - India
Clap Global was adjudged as 'Start up of the Year' and 'Social Messiah of the Year' by Exhibit Magazine's 100 Hottest Start Ups 2016 award Jury, comprising members from NASSCOM, Kalaari Capital, NEA and Matrix Partners.
Government of Chile,
Clap Global was awarded a seed fund and 6 months of incubation by the Government of Chile, Start Up Chile - in Santiago, Chile

AIESEC
AIESEC is our official partner for their Youth Leadership Programme, LEAD.

Amnesty International
Amnesty partnered with Clap Global on the HRE (Human Rights Education) part of the Clap Curriculum ©, 2015-2016.

United Nations Youth Peace Ambassadors Network
Supported by the Council of Europe : Partnership, 2017

(AASI) Association of African Students in IndiaPartnership 2016

Round Glass Partners Our primary investors, are a socially conscious global firm, spurring innovation in wellbeing and meaningful living.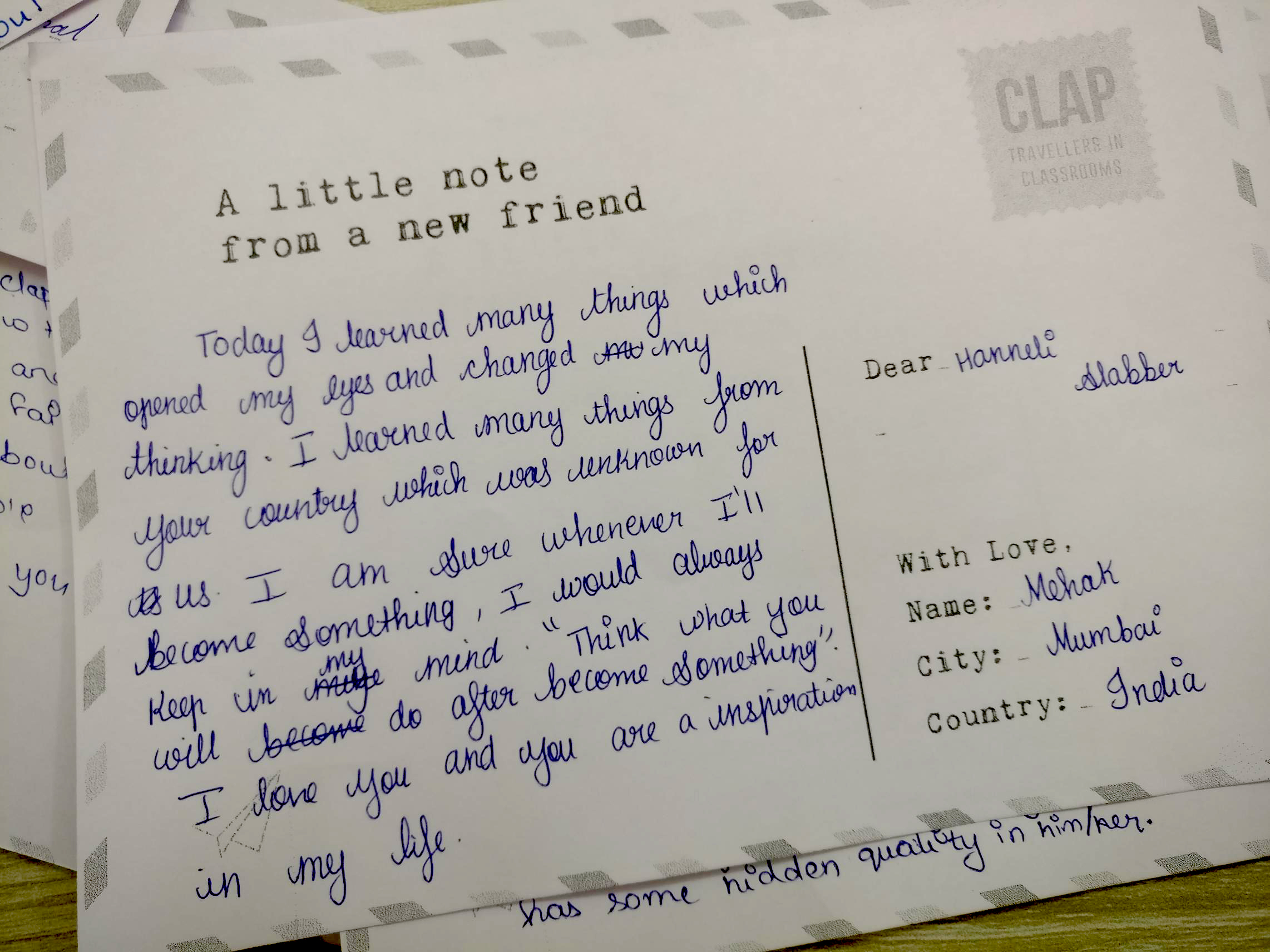 Children get to
learn about different cultures
through real stories and real people, and gradually develop an understanding of the world that is deeper than popular stereotypes. And travellers get to witness a slice of real life in a foreign land while making an actual difference to the lives of the people they meet.
Every student had the philosphy in their very own books of reflection, the Clap Passports.

Clap Global's communication to schools across India in partnership with magazines and through direct marketing.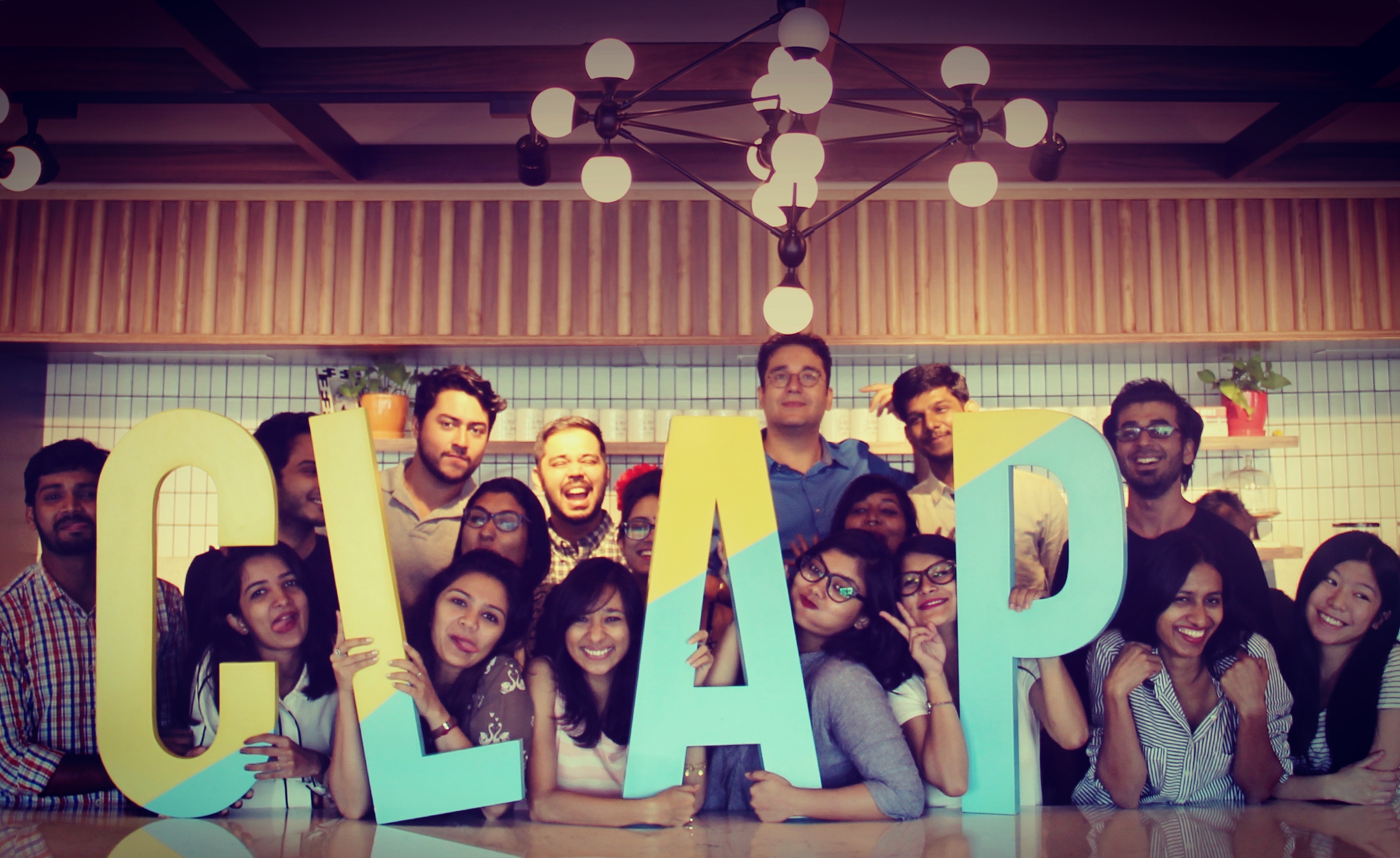 Talks

TEDx, Mumbai 2016 : Classrooms, Bagpackers and a Revolution
• ISDI Parsons School of Design and Innovation 2020 : There's a Hack for Cultivating Intuitive Intelligence
• Reliance Foundation Hospitals and Research Centre at SORC, Festival
of Orthopedics, 2019 :
The Anatomy of Intuition
• TEDx Unplugged, Mumbai 2019 :
The Trick to Cultivating Eureka Moments in your Career.
• Symbiosis University, as Chief Guest, Pune 2017
• Startup Chile, Santiago 2015
• Creative Beta Mornings, Mumbai 2013

I work with

Organisations and individuals who seek to create positive change and impact on scale through lateral thinking, innovation and design.
While creating enlightening, engaging and entertaining work.
And with those who believe in revolutionising and in shaping new cultural landscapes of society.



Other things I love
User Experience Design
Installation art
Urban planning
Design for public spaces
Product innovation
Film / cinema / video
XR, VR, AR
Behavioural Design
Circular economy
Oceans / environment
Scuba diving
Swimming with the whales in the wild
Pole Fitness and gymnastics
Bagpacking
World Cinema
The confluence of science and spirituality