Aayu

Healing, Wellness and You
Creative Head : Oct 2021 - Nov 2022
What excited me about my role at Aayu, was the opportunity to build a brand in the powerful confluence of science, creativity and mindfulness.
In my capacity as creative head, I lead building the brand, it's philosophy, product design, UX UI, creative strategy and marketing & communication campaigns - from the stage of conception to the beta-test launch with its
initial 300k+ users
into its foundational growth phase.
I structured and led a creative network of more than 20 fulltime and freelance professionals, across research, design, UX UI, social media, animation, music direction, sound design, writing, photography, film making and producing - Working closely with the founder, executive leadership and specialised teams of doctors, integrated yoga therapists, scientists, molecular biologists, researchers, academicians, technology, operations & management.
︎ Instagram
/
︎︎︎ Website
Aayu is a unique app that counters disease with yoga, science and awareness.
How is this done?
Aayu's healing modules with daily guiding videos, bring together scientific rigour and the ancient wisdom of Yoga.
They focus on body, mind and breath-work as tools for healing, to reduce the imbalances of modern living.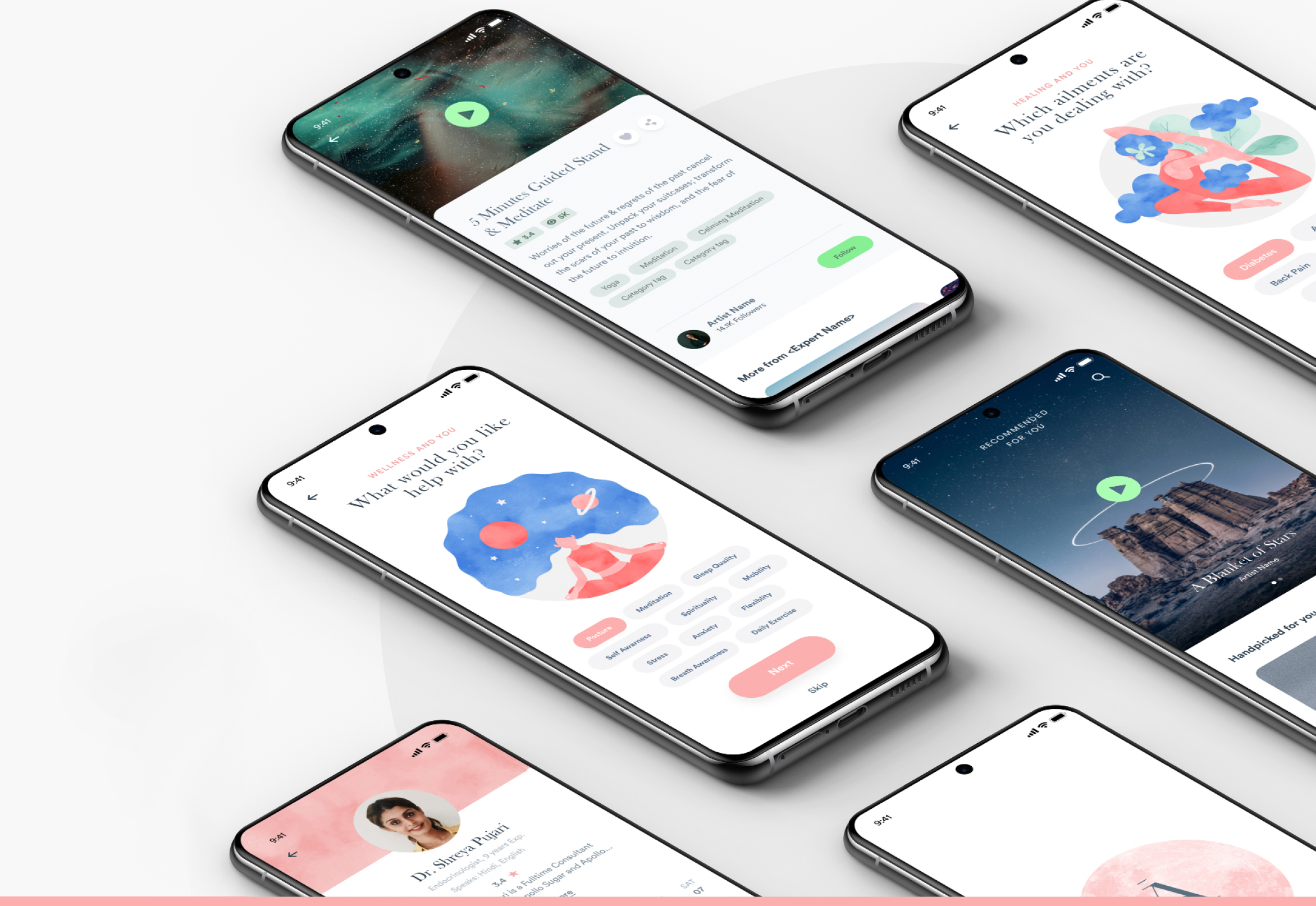 Doctor Consultation
Doctors (available via the app), personalize the program for each user, based on their unique history. Aayu's modules also complement existing treatments that a user is undergoing, and can accelerate the progress.
There are no prerequisites for signing up. People of all age-groups, fitness levels, faiths and nationalities can access science-backed healing through the app.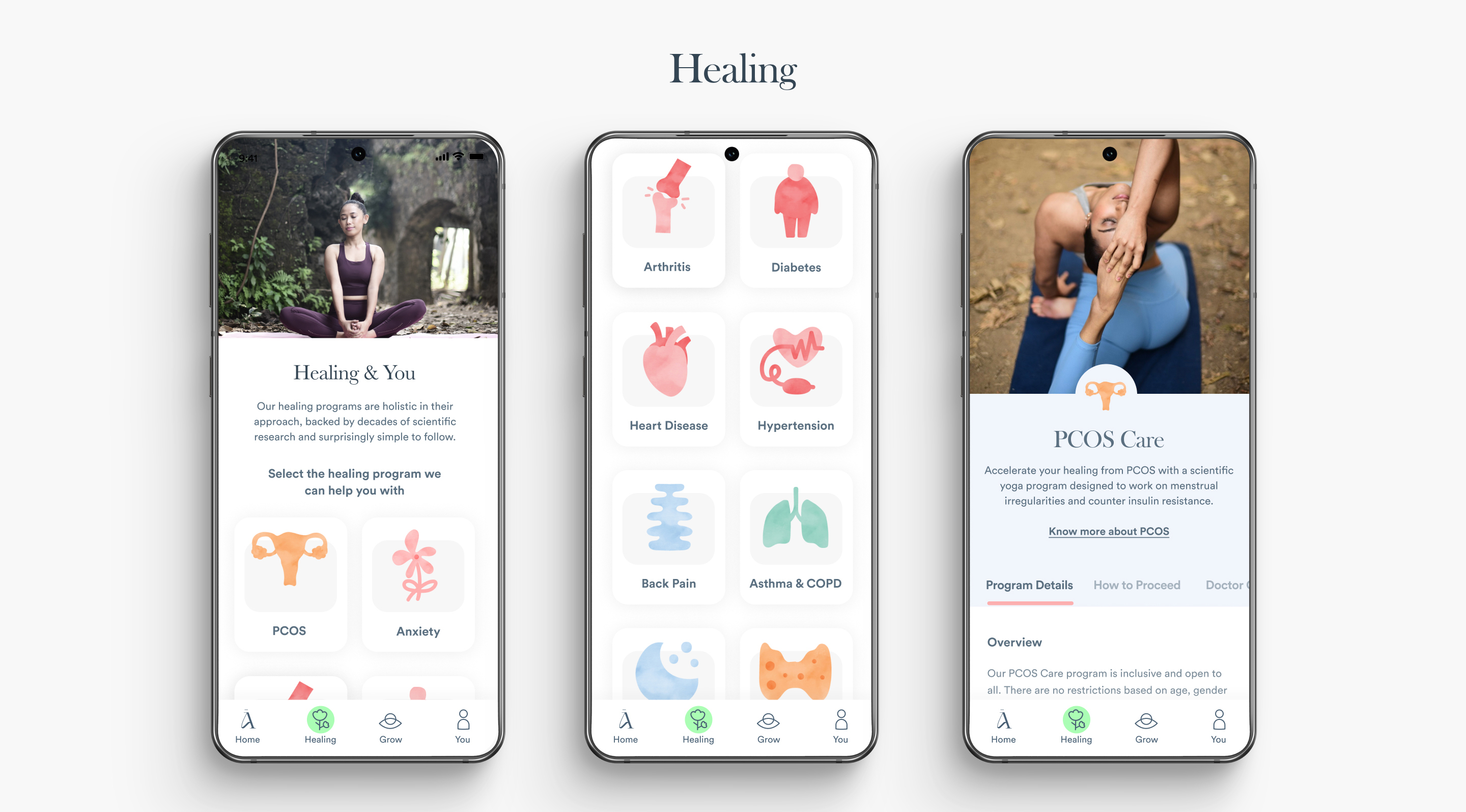 Aayu's Knowledge Partner
Aayu's healing modules are based on the evidence based research conducted by its knowledge partners,
S-VYASA - a globally reputed institution, known for its rigorous 4 decades long, pioneering scientific research work on yoga and healing. It is affiliated with renowned institutions such as Harvard, Stanford, Oxford and MIT.
As the first ISO 2001:2008 Certified Yoga University, its published clinically research papers on yoga - science based healing for chronic diseases are cited internationally.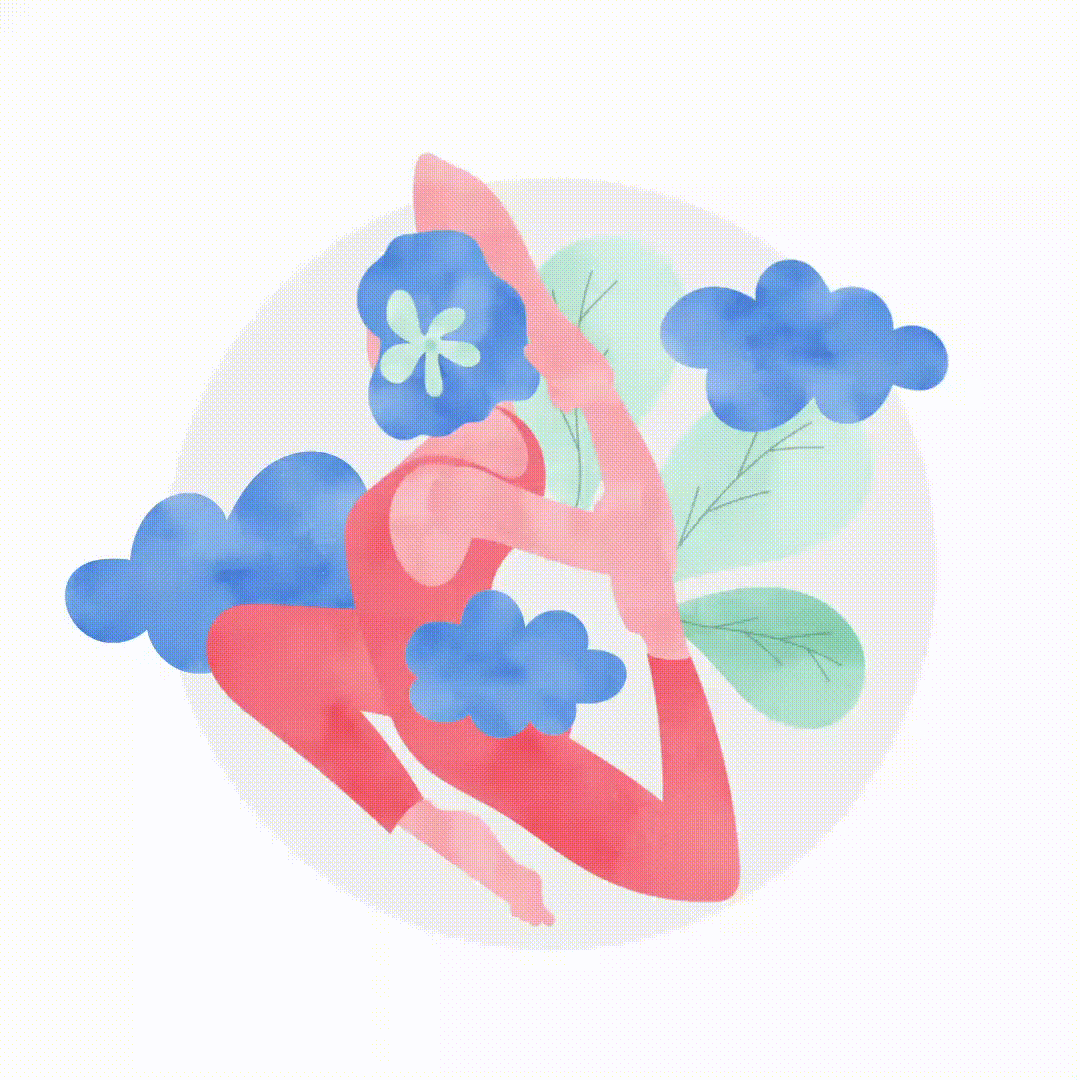 Performance Marketing Communication
For chronic disease healing modules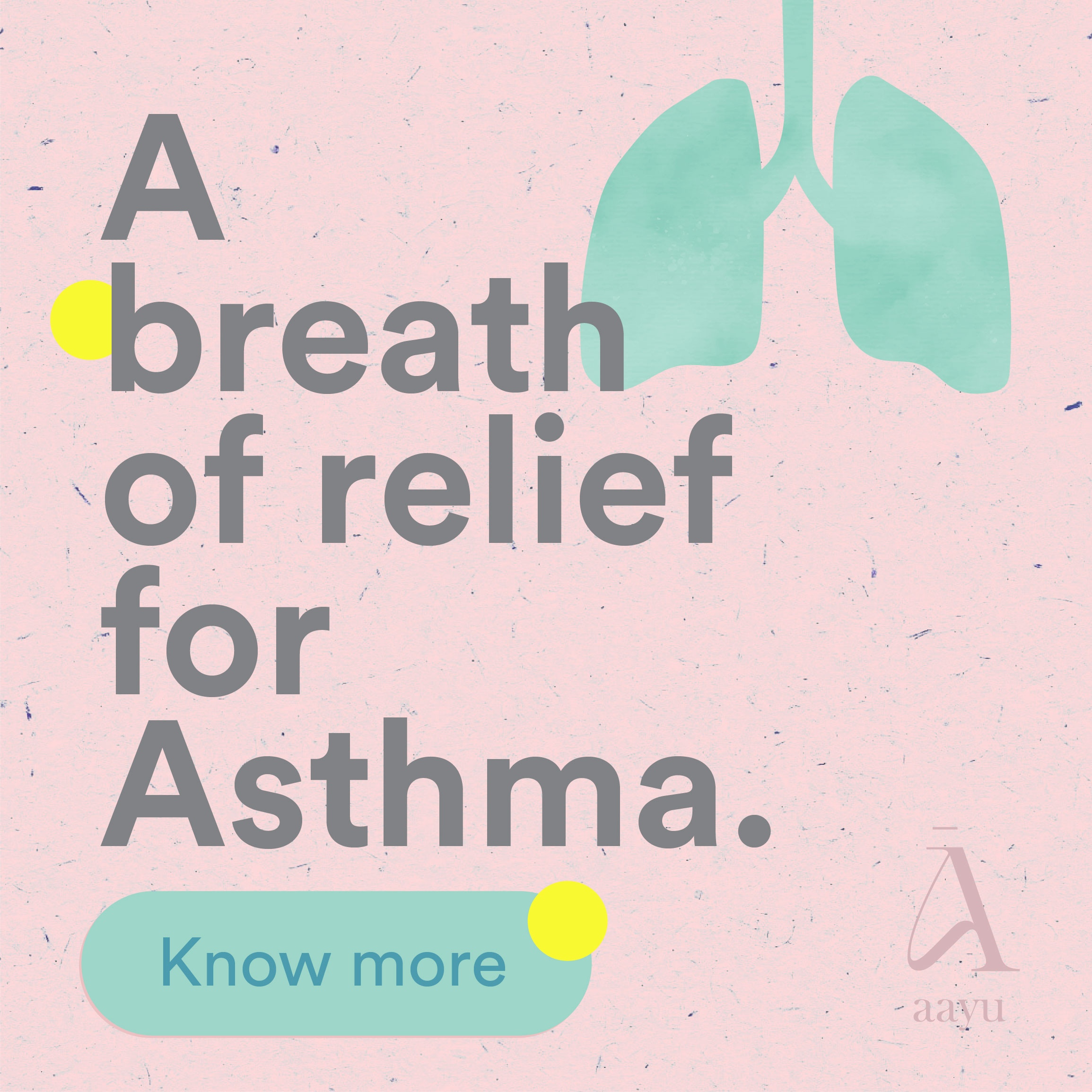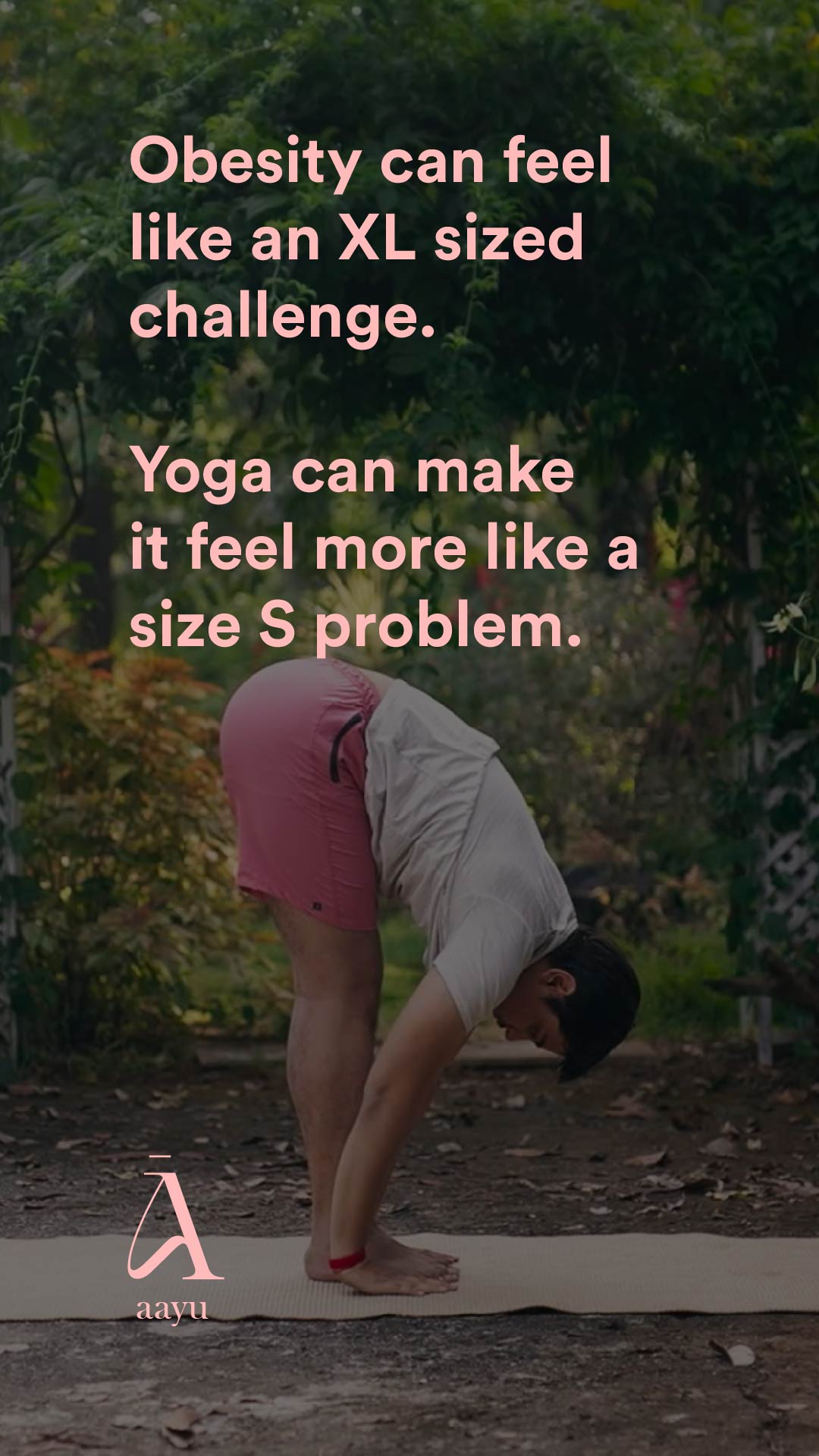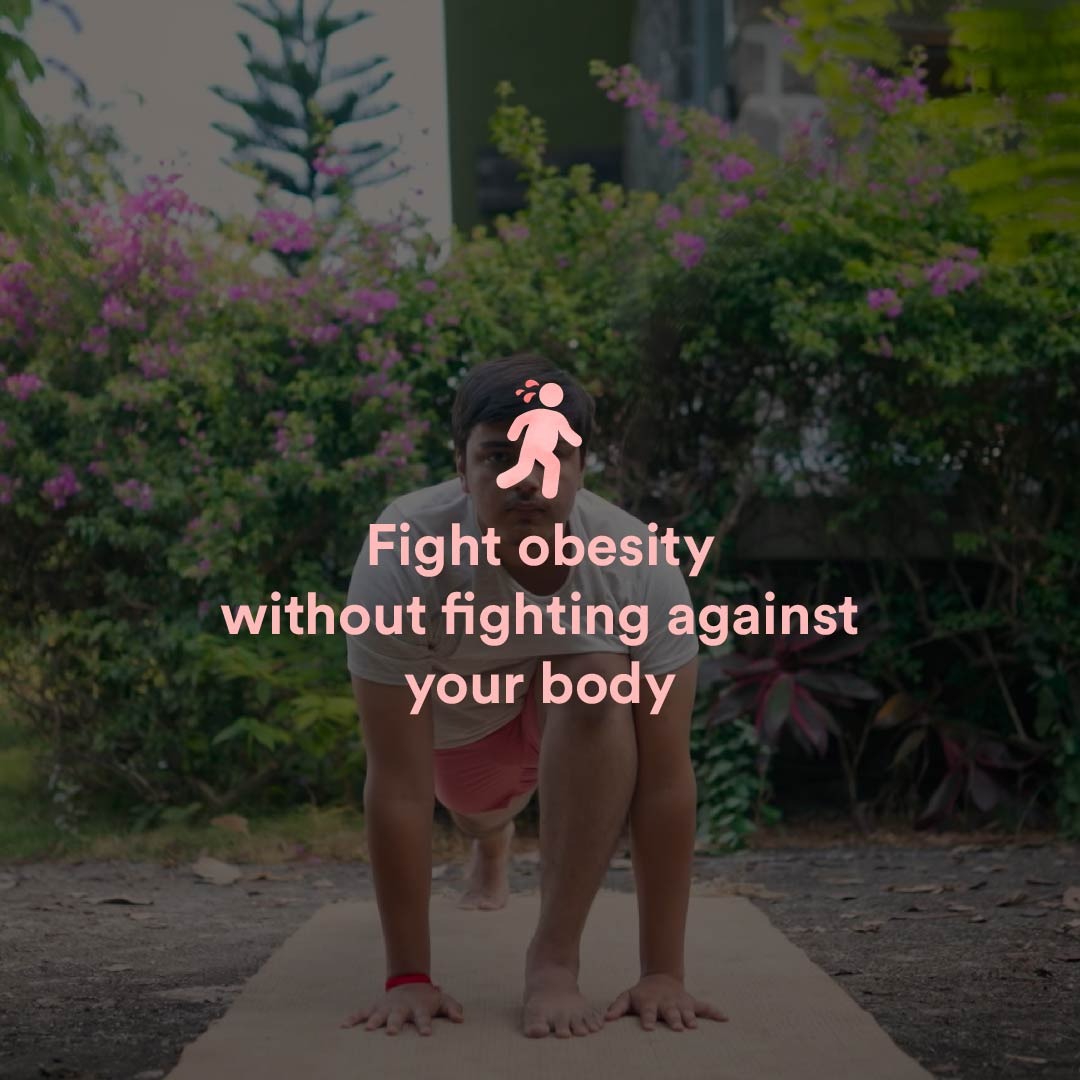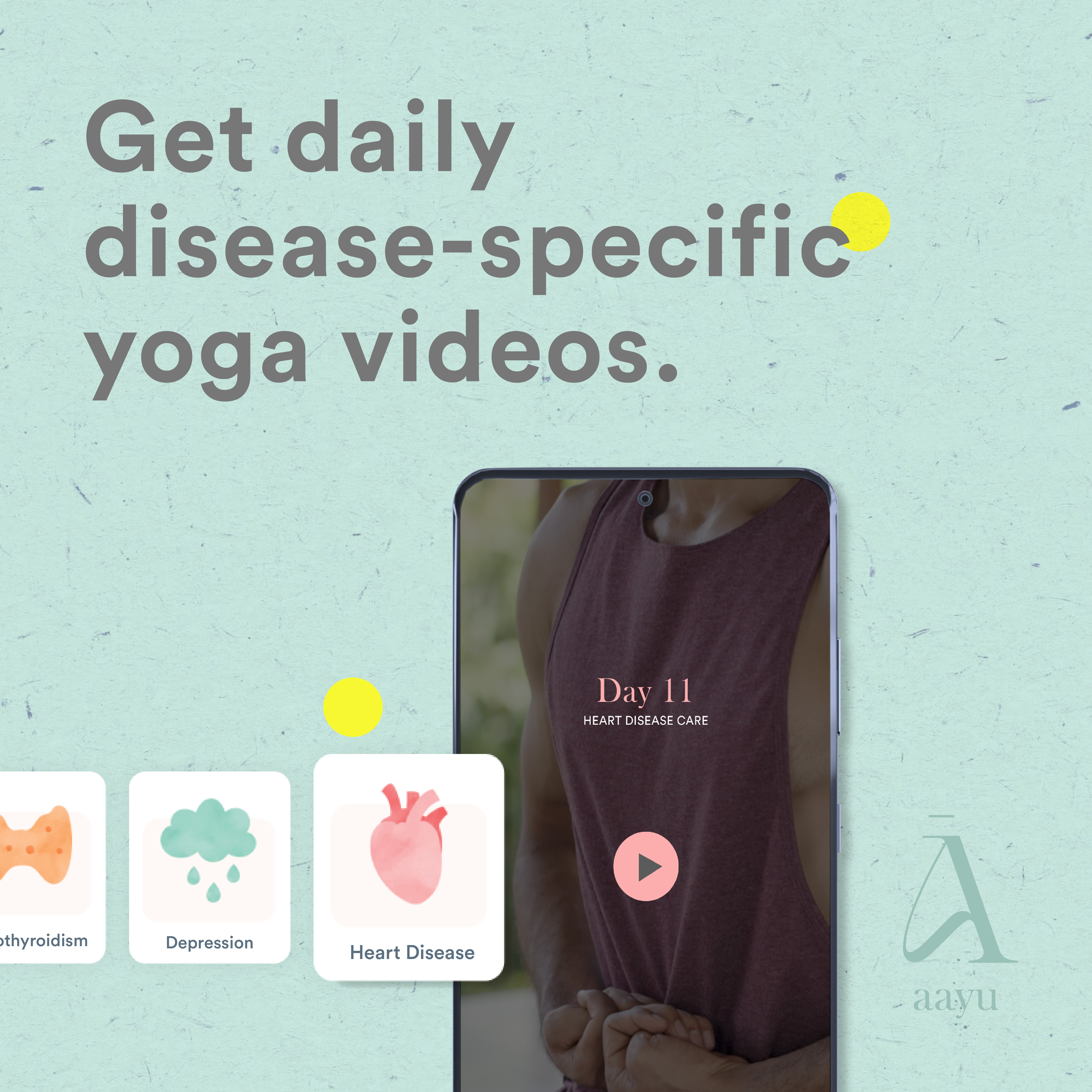 Aayu categories for synchronised growth
With an identity that supports dynamic logo design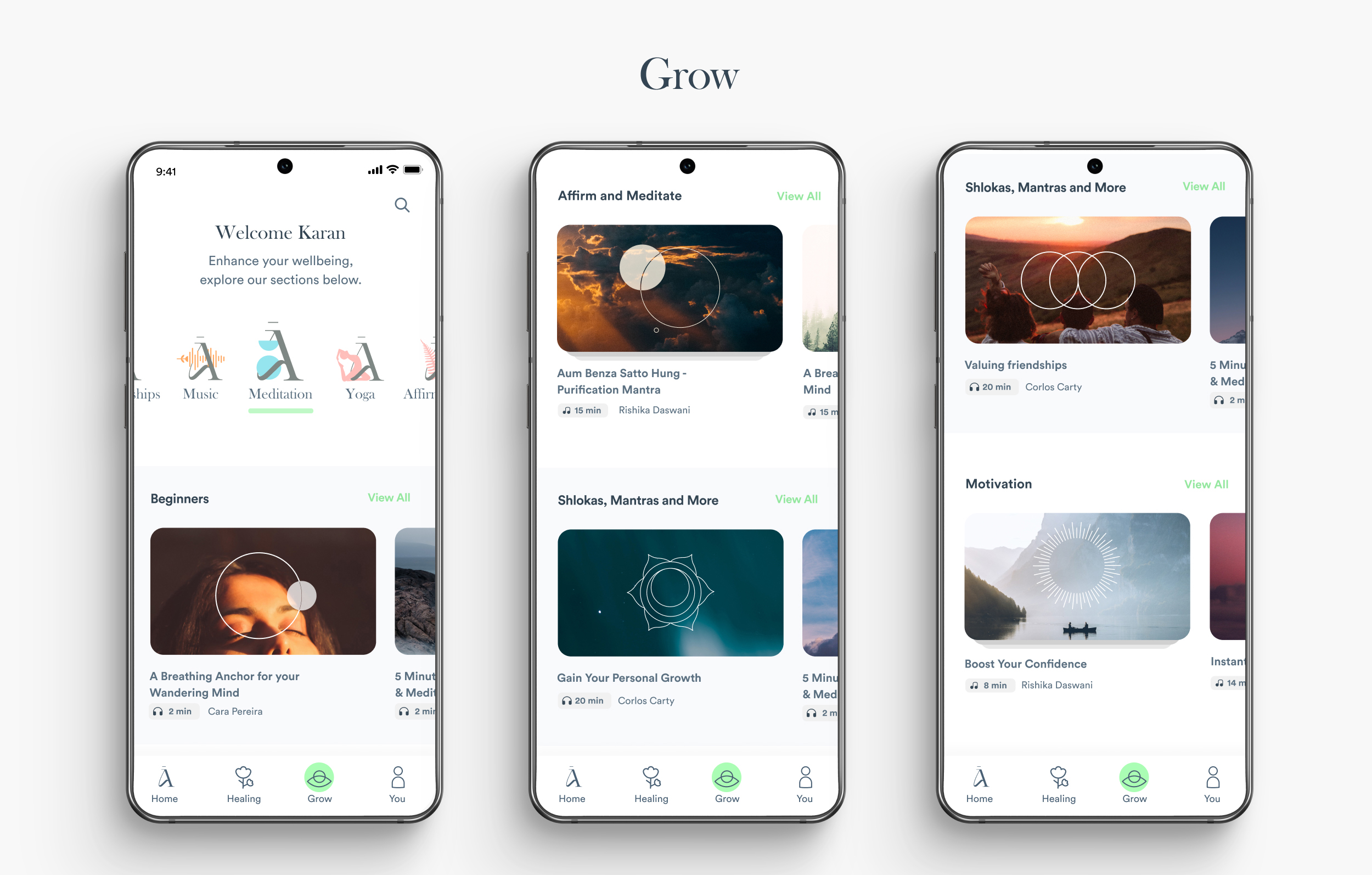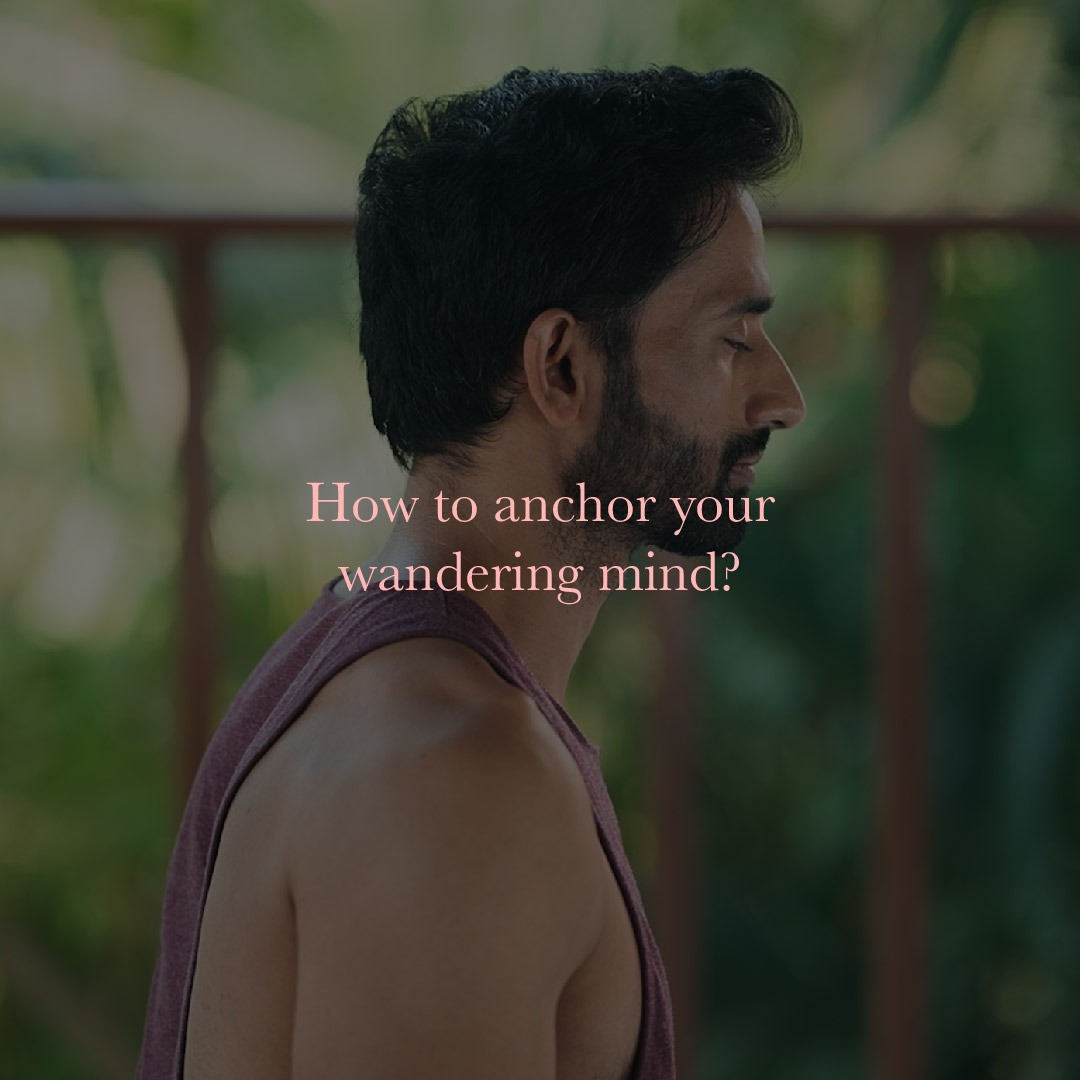 Sleep and Synchronised Growth



Yoga Science and You
Science in powerful servings on social media


Sound Vibrations, Chanting and Healing
Mood and Synchronised Growth

Aayu Blog


Aayu Brand Guidelines

Tone of voice
Aayu is a wellness brand focussed on holistic healing. Its tone of voice, at all times, is positive, upbeat and warm. Aayu does not try to shame people about their lifestyle choices. It is gentle and empathetic when it asks people to change. It also never overpromises. The trust of its consumers is important to Aayu. Which is why it is honest in what it offers and direct in the way it communicates. Aayu does not use ornamental words or flowery adjectives. Its language is simple, crisp and conversational. It also believes that humour is a great way to connect with people. Especially in the healing space where concepts can sometimes be complex, humour can help demystify the process and make the brand approachable.
Logo Identity
Holding within it both stability and flow, this identity design transmits a balance unique in its aesthetic. With its right side in a serif typeface blending seamlessly with the contemporary left side, its form reflects this in harmonic balance of mind and body. Serifs inherently convey particular qualities; such as trust, establishment, and authority. The fluid curve carries flexibility and brings the yin to the yang aspect. Using 'A' as Aayu's mnemonic epitomises a beginning, a foundation. The halo levitating above suggests an upward movement, an aspiration, an evolution.
Animation and Sound Design
What connects the body and the mind is the breath. The animation uses a single breath for a mnemonic as a starting point and a signature end of all Aayu videos across product and communication.
Design System
Founder: Karan Talreja
CEO: Abidali Dantrelia
Creative Head: Shirin Johari
CTO: Vamsi Talasila
Writers: Shubhangi Swarup, Ahana Chowdhry and Meeti Shroff Shah
UX, UI team: Krupa Sonecha and Arun Somasekharan
Sound Design Partner: Karan Malhotra
Illustration team: Namrata Gosavi, Arun Somasekharan
Animation Partner: Kalp Sanghvi
Photography: Urvi
Research and writing: Gayatri Pahlajani
Operations and Management: Puja Roy and Sailee Dipankr
Talks

TEDx, Mumbai 2016 : Classrooms, Bagpackers and a Revolution
• ISDI Parsons School of Design and Innovation 2020 : There's a Hack for Cultivating Intuitive Intelligence
• Reliance Foundation Hospitals and Research Centre at SORC, Festival
of Orthopedics, 2019 :
The Anatomy of Intuition
• TEDx Unplugged, Mumbai 2019 :
The Trick to Cultivating Eureka Moments in your Career.
• Symbiosis University, as Chief Guest, Pune 2017
• Startup Chile, Santiago 2015
• Creative Beta Mornings, Mumbai 2013

I work with

Organisations and individuals who seek to create positive change and impact on scale through lateral thinking, innovation and design.
While creating enlightening, engaging and entertaining work.
And with those who believe in revolutionising and in shaping new cultural landscapes of society.



Other things I love
User Experience Design
Installation art
Urban planning
Design for public spaces
Product innovation
Film / cinema / video
XR, VR, AR
Behavioural Design
Circular economy
Oceans / environment
Scuba diving
Swimming with the whales in the wild
Pole Fitness and gymnastics
Bagpacking
World Cinema
The confluence of science and spirituality