Pole Burnt

Pole has transformed me in ways I could have never imagined. So creating this logo identity for India's pioneering Pole Fitness Studio,
Pole Burnt,
was a very special affair.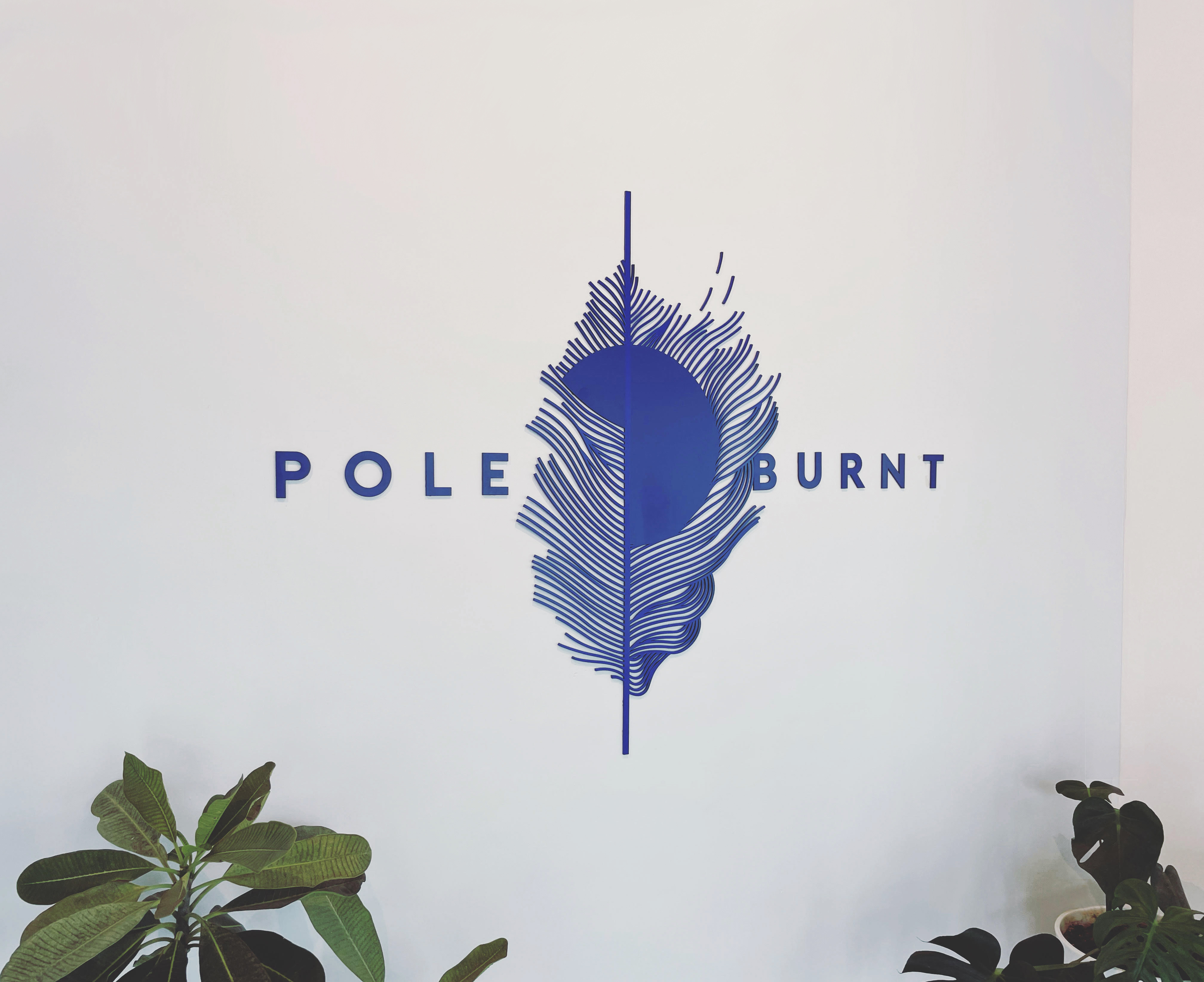 I worked with founder Aarifa Bhinderwala towards creating a brand personality that reflected her vision. By positioning the identity design in a new space - away from the traditional associations of pole with lipstick, high heels and strip clubs. And closer to creating poetry, connecting with oneself and elevating the mind through physical movement.
A peek into
Pole Burnt
︎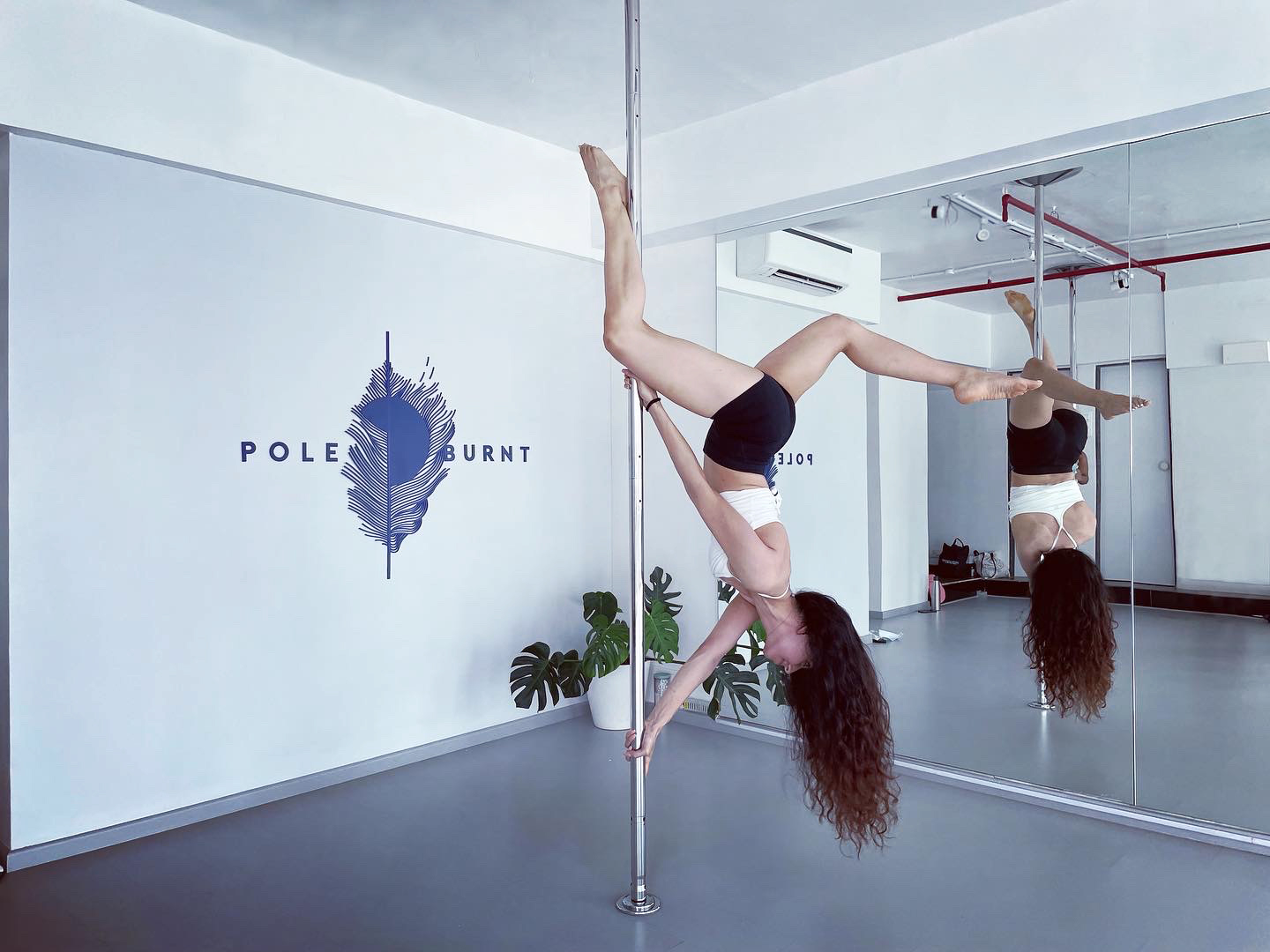 I began shaping an identity that mirrored her centred determination and burning creative exploration. It is said that 'The dichotomy of the mind and body is an artificial one.' And the heartwarming responses to this design echoed just that.
Some said, 'It's like the journey from feeling heavy to feeling light and airy on the pole, like the rise of the phoenix.' And some, that 'It strikes a beautiful balance between grit and grace.'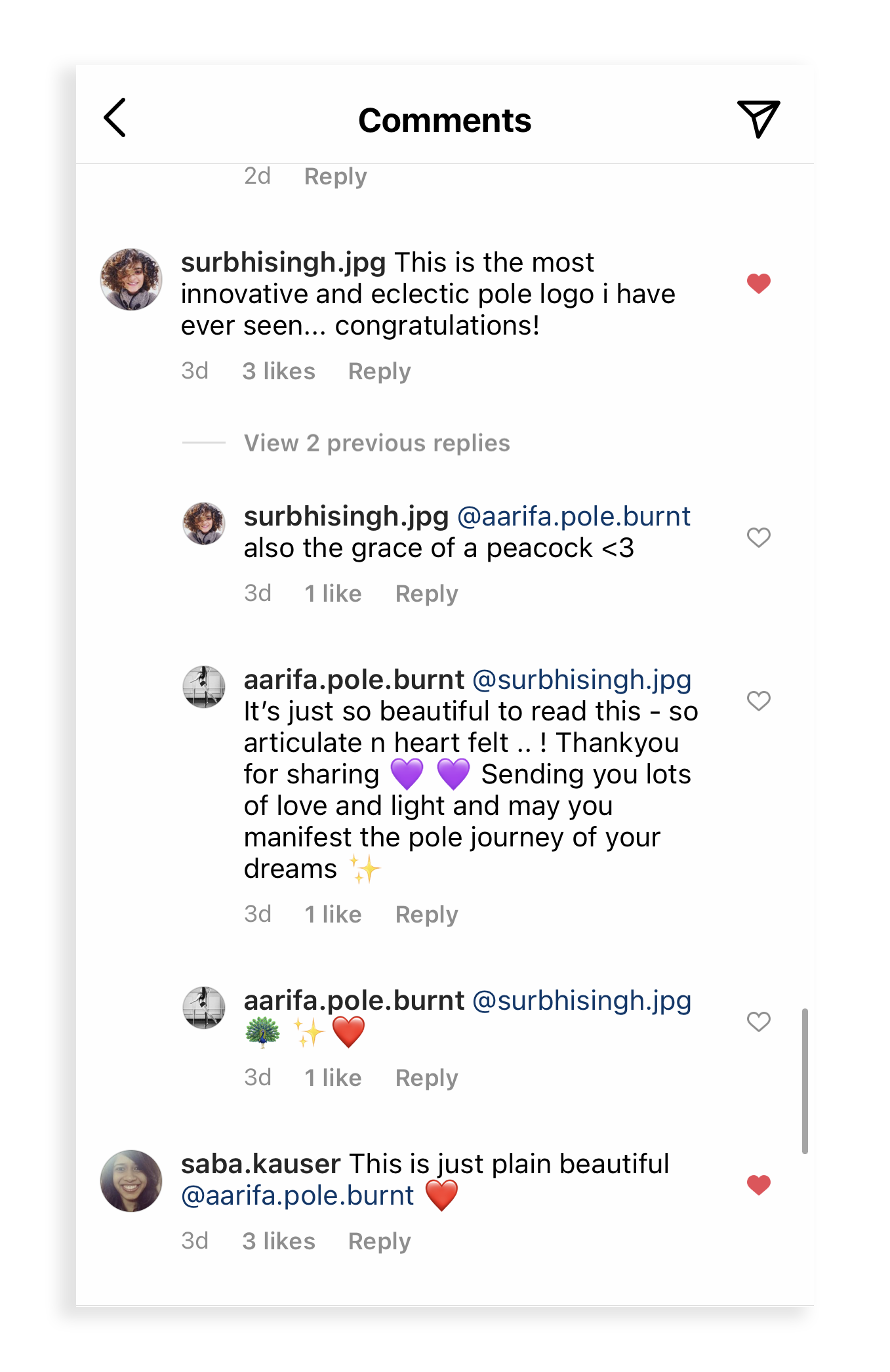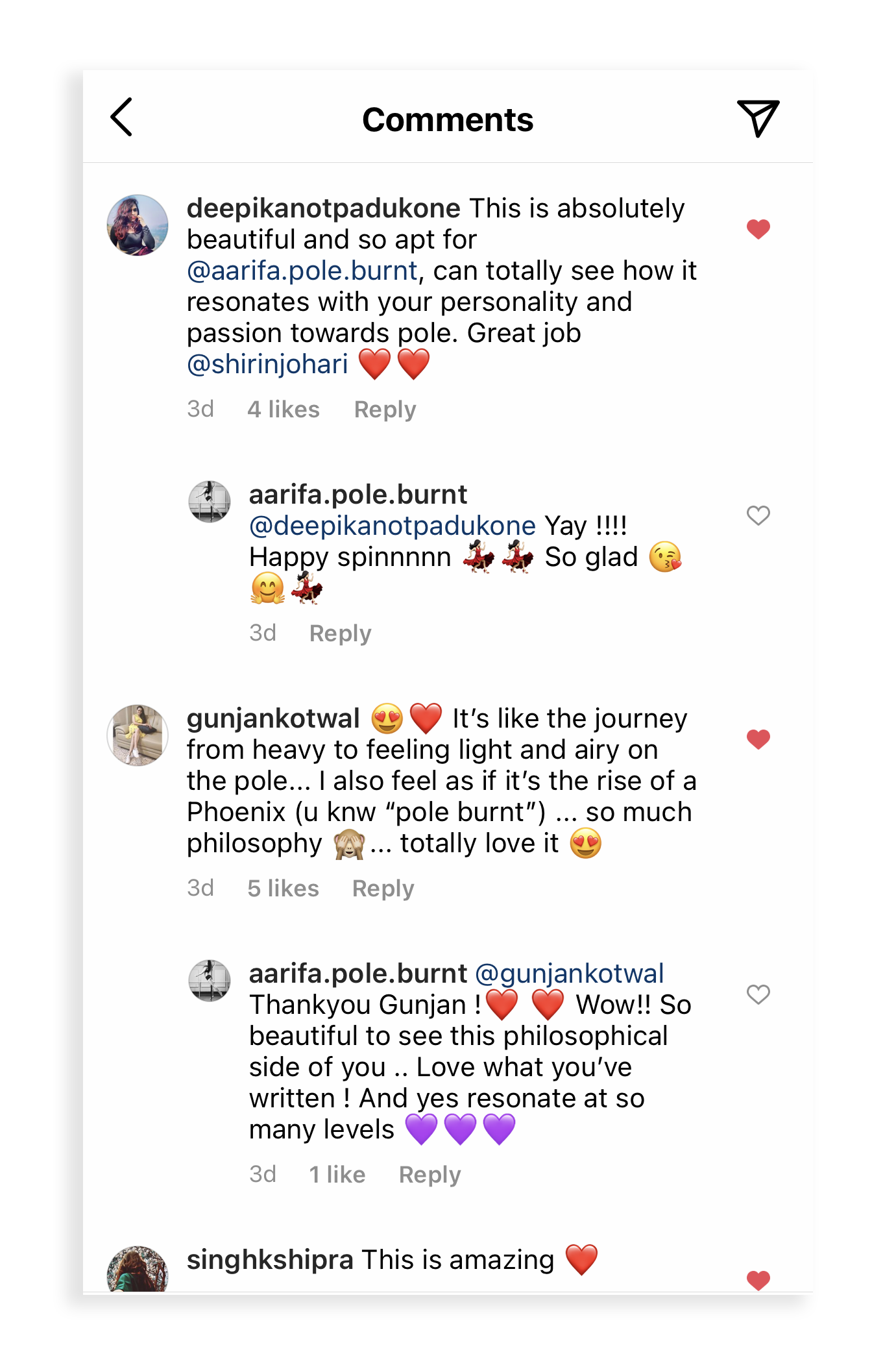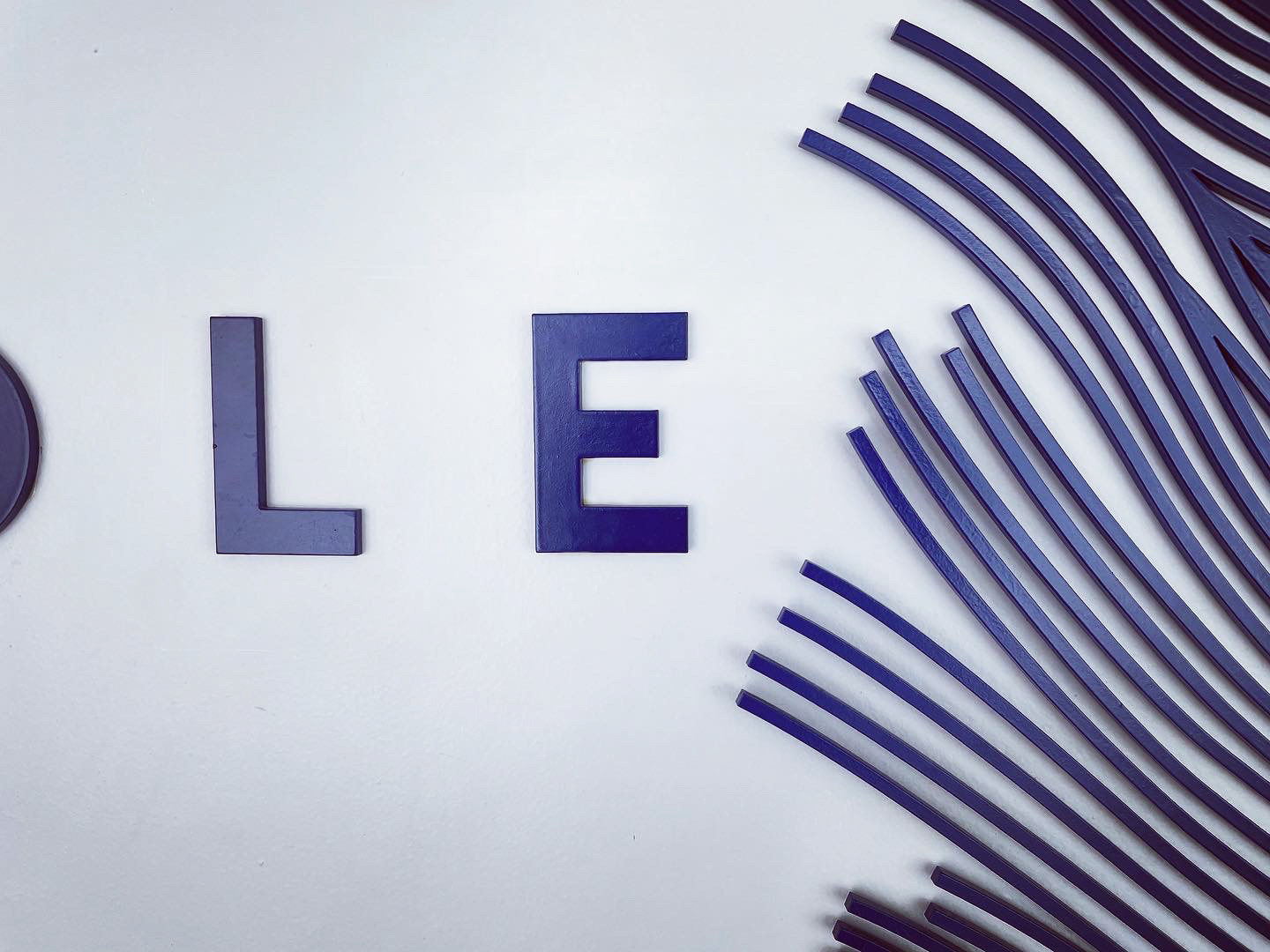 What seemed initially like a cool fitness sport to experience, made me over time, open up my body and feel a centred confidence. I remember going to class once feeling really low about something. It was a Sunday and I had already booked the session. Just the act of spinning and making new muscle memory during class somehow released all the stress and I walked out feeling upbeat with a new perspective.
Talks

TEDx, Mumbai 2016 : Classrooms, Bagpackers and a Revolution
• ISDI Parsons School of Design and Innovation 2020 : There's a Hack for Cultivating Intuitive Intelligence
• Reliance Foundation Hospitals and Research Centre at SORC, Festival
of Orthopedics, 2019 :
The Anatomy of Intuition
• TEDx Unplugged, Mumbai 2019 :
The Trick to Cultivating Eureka Moments in your Career.
• Symbiosis University, as Chief Guest, Pune 2017
• Startup Chile, Santiago 2015
• Creative Beta Mornings, Mumbai 2013

I work with

Organisations and individuals who seek to create positive change and impact on scale through lateral thinking, innovation and design.
While creating enlightening, engaging and entertaining work.
And with those who believe in revolutionising and in shaping new cultural landscapes of society.



Other things I love
User Experience Design
Installation art
Urban planning
Design for public spaces
Product innovation
Film / cinema / video
XR, VR, AR
Behavioural Design
Circular economy
Oceans / environment
Scuba diving
Swimming with the whales in the wild
Pole Fitness and gymnastics
Bagpacking
World Cinema
The confluence of science and spirituality