Handmade Herbal Posters

The challenge for Medimix, the world's best-selling herbal ayurvedic soap, was to illustrate that is in fact, made by hand. The solution? Handmade posters for a handmade soap.
The thought was simple. The execution...wasn't. Just like in medimix, only nature went into creating these posters.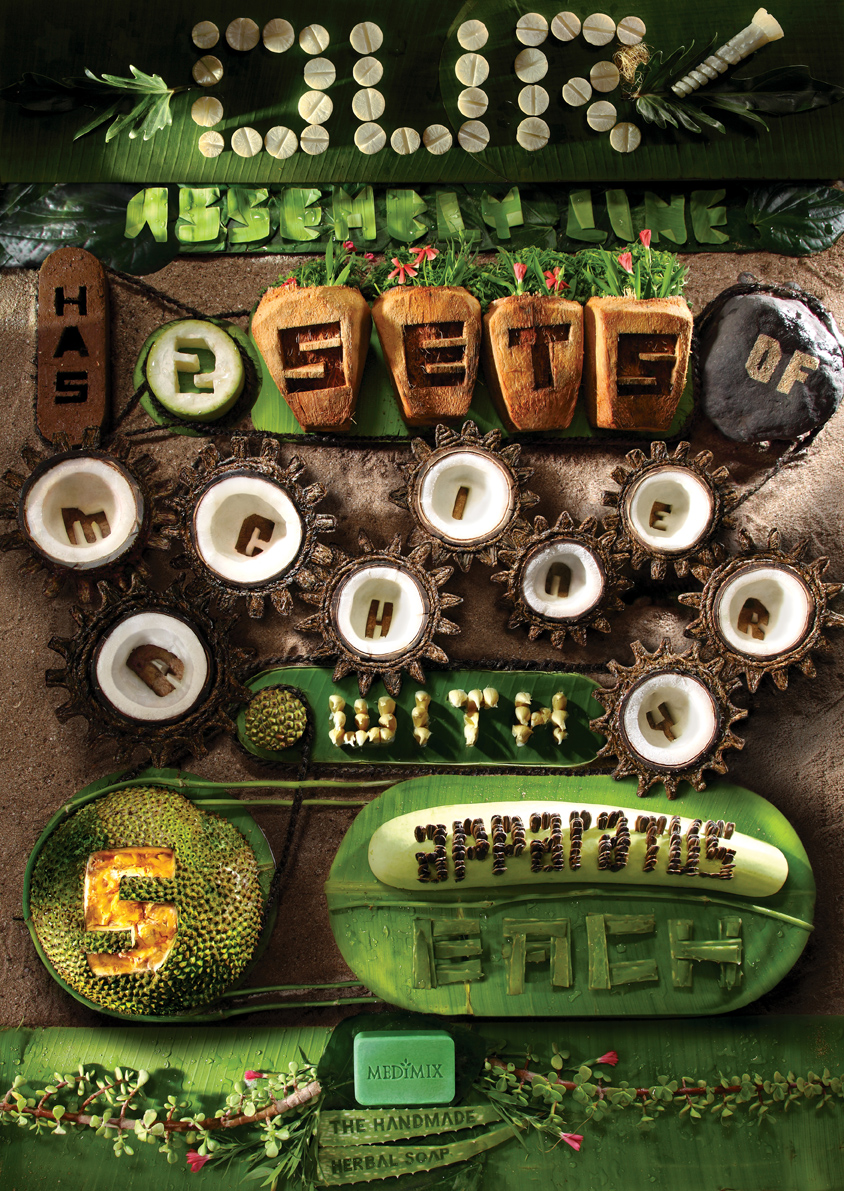 Product inquiries at international trade fairs went up significantly.
The audio-visual that illustrated how painstakingly these posters were created drew a lot of attention.
Awards
Cannes International Award Bronze Lion 2010 – Outdoor, Posters
London International Award Bronze 2010 – Best Use of Typography
Abby National Awards Silver 2011 - Out of Home, Ambient
One Show International Awards 2011 – Typography
Talks

TEDx, Mumbai 2016 : Classrooms, Bagpackers and a Revolution
• ISDI Parsons School of Design and Innovation 2020 : There's a Hack for Cultivating Intuitive Intelligence
• Reliance Foundation Hospitals and Research Centre at SORC, Festival
of Orthopedics, 2019 :
The Anatomy of Intuition
• TEDx Unplugged, Mumbai 2019 :
The Trick to Cultivating Eureka Moments in your Career.
• Symbiosis University, as Chief Guest, Pune 2017
• Startup Chile, Santiago 2015
• Creative Beta Mornings, Mumbai 2013

I work with

Organisations and individuals who seek to create positive change and impact on scale through lateral thinking, innovation and design.
While creating enlightening, engaging and entertaining work.
And with those who believe in revolutionising and in shaping new cultural landscapes of society.



Other things I love
User Experience Design
Installation art
Urban planning
Design for public spaces
Product innovation
Film / cinema / video
XR, VR, AR
Behavioural Design
Circular economy
Oceans / environment
Scuba diving
Swimming with the whales in the wild
Pole Fitness and gymnastics
Bagpacking
World Cinema
The confluence of science and spirituality