The Juicy Mango Surprise Project : Frooti
Television / Web / Outdoor Stunt / PR / Direct Marketing, / Product Sampling / Branded Entertainment
Frooti, one of India's largest selling mango drinks, wanted people to remember that it was made of real juicy mangoes.
Mango Surprise Pranks were played on people across cities in India. We dropped Giant Mangoes from trees, rolled 8-foot mangoes down sloping roads, swapped baggage for giant mangoes on airport conveyer belts and surprised unsuspecting people.
The 'Prank Anchor' would then run up to the 'Pranked Victim', hand him a Frooti bottle and surprise him with the fact that Frooti is made of real juicy Mangoes. The footage of the same was edited into brand TVC's, web and other branded content.
Watch the Web video: Juicy Mango Surprise -Airport
Sales and buzz are the measure of success. During the activity the sales went up by a whopping 100%. Frooti retained its market leadership by a huge margin. The campaign created unprecedented buzz and word of mouth around the brand. It generated PR worth approximately 1.5 million across the internet, social media, newspapers and television.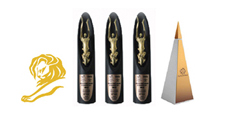 Cannes International Awards, Silver, 2010 – Outdoor, Stunts and Live Advertising
Spikes Asia International Awards, Silver 2010 – Best use of Media
Abby National Awards, Silver, 2011 - Out of Home Advertising, Ambient
Abby National Awards, Bronze, 2011 – Integrated Advertising
Abby National Awards, Silver, 2011 - Film Campaign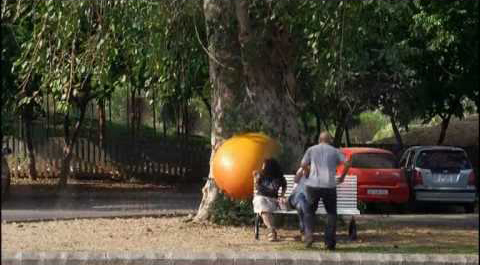 Talks

TEDx, Mumbai 2016 : Classrooms, Bagpackers and a Revolution
• ISDI Parsons School of Design and Innovation 2020 : There's a Hack for Cultivating Intuitive Intelligence
• Reliance Foundation Hospitals and Research Centre at SORC, Festival
of Orthopedics, 2019 :
The Anatomy of Intuition
• TEDx Unplugged, Mumbai 2019 :
The Trick to Cultivating Eureka Moments in your Career.
• Symbiosis University, as Chief Guest, Pune 2017
• Startup Chile, Santiago 2015
• Creative Beta Mornings, Mumbai 2013

I work with

Organisations and individuals who seek to create positive change and impact on scale through lateral thinking, innovation and design.
While creating enlightening, engaging and entertaining work.
And with those who believe in revolutionising and in shaping new cultural landscapes of society.



Other things I love
User Experience Design
Installation art
Urban planning
Design for public spaces
Product innovation
Film / cinema / video
XR, VR, AR
Behavioural Design
Circular economy
Oceans / environment
Scuba diving
Swimming with the whales in the wild
Pole Fitness and gymnastics
Bagpacking
World Cinema
The confluence of science and spirituality