Galla : Mango Nectar
Galla Foods was launching its Thick Mango Nectar.
The thought while designing was, what if Galla's corporate identity could in some way demonstrate the best part about the product? The fruit.
Special mango flavoured glue was applied on the seal of the envelopes, making Galla's corporate communication appeal to not just people's visual senses, but also their sense of taste. Made in consultation with the Flavour Dynamics Institute of India, it was a fun and innovative device that guaranteed making the corporate communication a constant reminder of the product itself.
This design took the product right into cubicles and turned the mundane task of sending a letter into something more fun. People were in for a pleasant surprise when they unexpectedly encountered 'the mango surprise' as part of their corporate stationery. It was memorable and a big success with the employees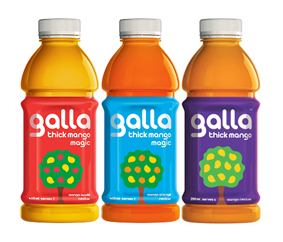 Talks

TEDx, Mumbai 2016 : Classrooms, Bagpackers and a Revolution
• ISDI Parsons School of Design and Innovation 2020 : There's a Hack for Cultivating Intuitive Intelligence
• Reliance Foundation Hospitals and Research Centre at SORC, Festival
of Orthopedics, 2019 :
The Anatomy of Intuition
• TEDx Unplugged, Mumbai 2019 :
The Trick to Cultivating Eureka Moments in your Career.
• Symbiosis University, as Chief Guest, Pune 2017
• Startup Chile, Santiago 2015
• Creative Beta Mornings, Mumbai 2013

I work with

Organisations and individuals who seek to create positive change and impact on scale through lateral thinking, innovation and design.
While creating enlightening, engaging and entertaining work.
And with those who believe in revolutionising and in shaping new cultural landscapes of society.



Other things I love
User Experience Design
Installation art
Urban planning
Design for public spaces
Product innovation
Film / cinema / video
XR, VR, AR
Behavioural Design
Circular economy
Oceans / environment
Scuba diving
Swimming with the whales in the wild
Pole Fitness and gymnastics
Bagpacking
World Cinema
The confluence of science and spirituality