Food Forward India
Creative Strategy, Branding, Design.
Food Forward India
founded by Michelin star chef,
Garima Arora
, is a unique initiative that is creating and influencing a whole new narrative of the future of food. It aims to unearth the multi-dimensionality of Indian cuisine and re-examine, re-evaluate and eventually reintroduce it to the world.
Food Forward is doing this through the process of extensive research and travel across India, 🇮🇳 state-wise, at the urban, rural and tribal level. And through cataloging in an open platform, their
eye-opening discoveries
- that are coming up soon.
It is engages with people from top chefs, food entrepreneurs and food scientists to anthropologists, farmers, journalists, bloggers, cullinary institutions and home chefs with talks, food tastings and panel discussions. And ofcourse through their growing digital community.
The 'Food Forward' philosophy reveals that eating with the hand brings out the morality associated with food. This logo, stimulates the idea of food consumption and quality. The essence of eating with fingers, assigns more value to it. In this design, as it creates the leading 'F', the hand has gravity, a direction and dynamic energy.

It was exciting to see how this identity design took off, connecting Food Forward India's growing global community with a signature hand gesture!
The identity was conceptualised to tell many more stories through
its conversations with its growing community online.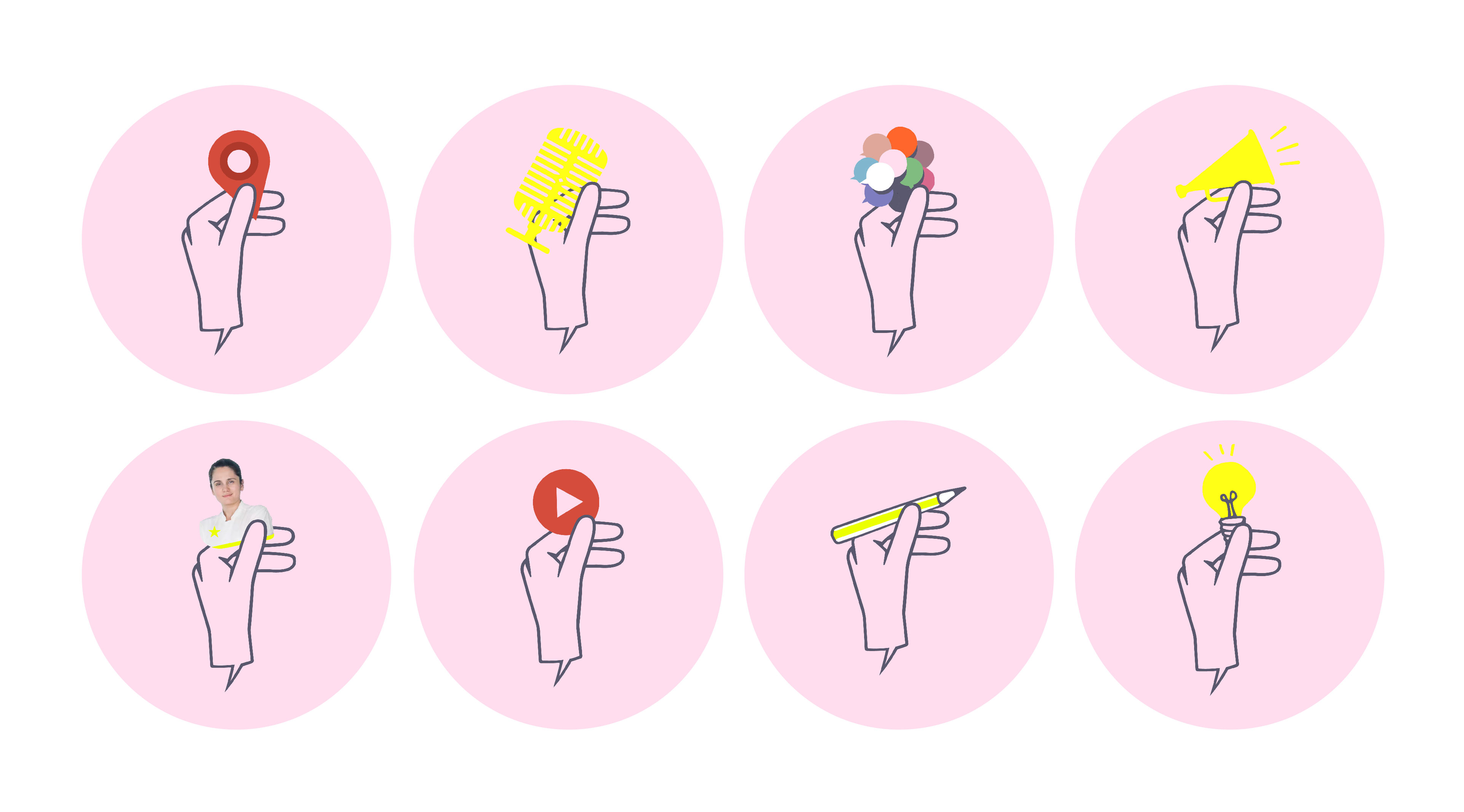 The Campaign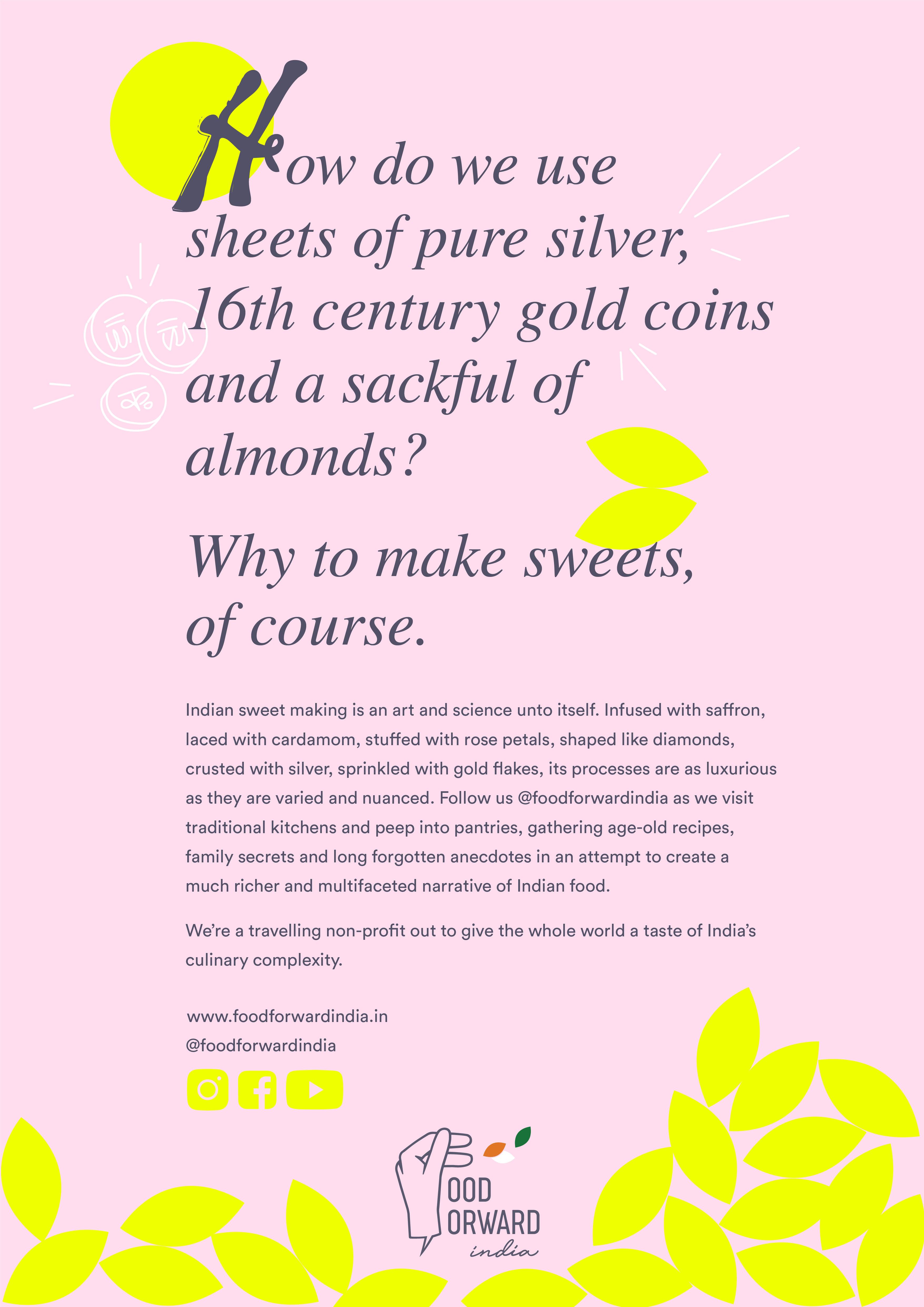 The Website
www.foodforward.in
An interactive keyboard experience on the
landing page,
allows one to explore the most unique foods
across India in a playful way. Every key corresponds to an image and a story.
We created food filters, metatags and an algorithm to discover food stories across the
Indian Sub-continent in an architecturally engaging, and delightful manner.
The website design also visualises their process.
Food Forward India discovers and catalogues the diversity and complexity of Indian food
and the culture surrounding it at the urban, rural and tribal levels.
With new discoveries, they curate virtual and physical events to transform the stereotypical perceptions
on Indian food and empower a new community to have eye-opening dialogues on its future.

Insta stories taken ahead by the team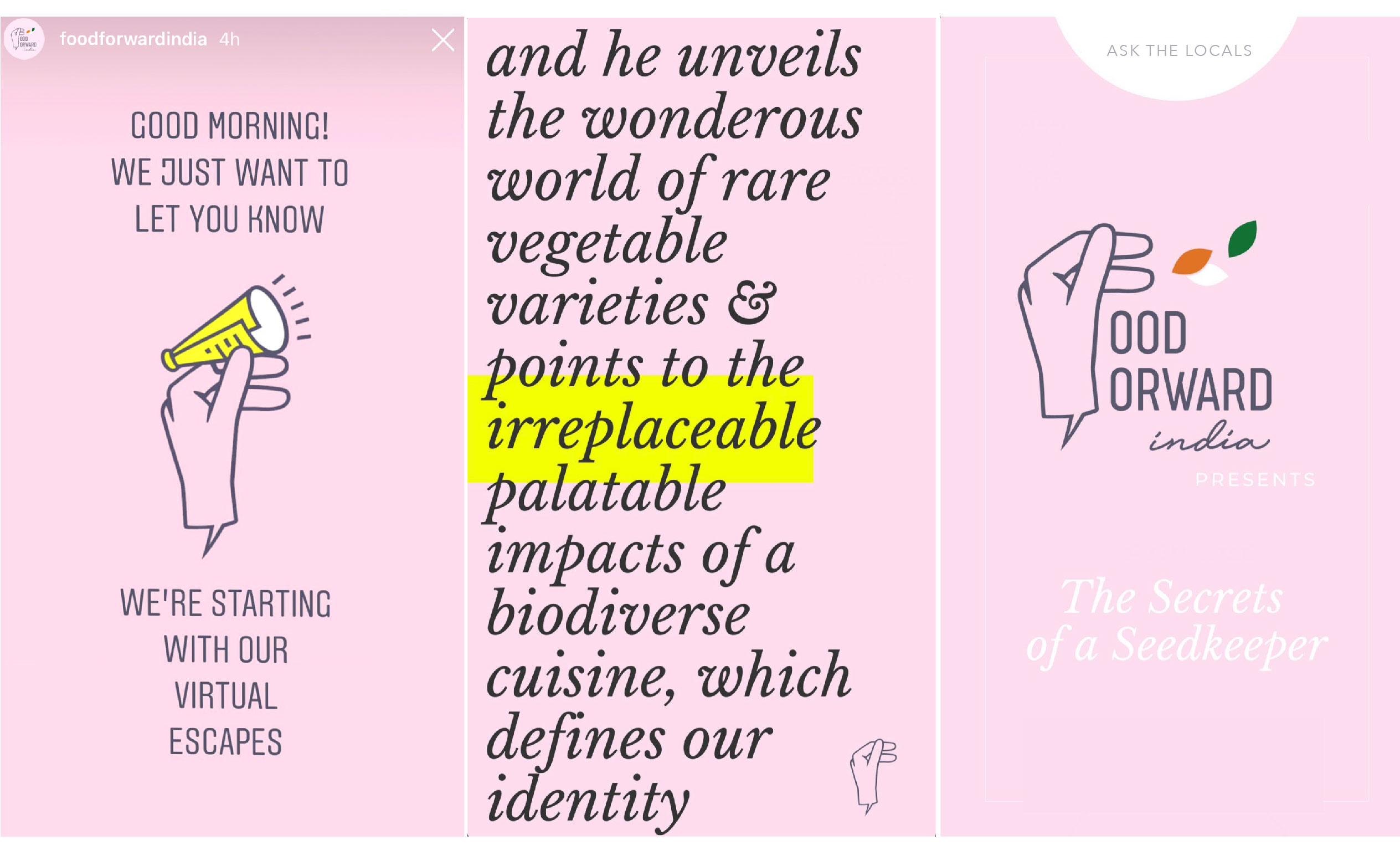 ...and the Insta community keeps growing!

Talks

TEDx, Mumbai 2016 : Classrooms, Bagpackers and a Revolution
• ISDI Parsons School of Design and Innovation 2020 : There's a Hack for Cultivating Intuitive Intelligence
• Reliance Foundation Hospitals and Research Centre at SORC, Festival
of Orthopedics, 2019 :
The Anatomy of Intuition
• TEDx Unplugged, Mumbai 2019 :
The Trick to Cultivating Eureka Moments in your Career.
• Symbiosis University, as Chief Guest, Pune 2017
• Startup Chile, Santiago 2015
• Creative Beta Mornings, Mumbai 2013

I work with

Organisations and individuals who seek to create positive change and impact on scale through lateral thinking, innovation and design.
While creating enlightening, engaging and entertaining work.
And with those who believe in revolutionising and in shaping new cultural landscapes of society.



Other things I love
User Experience Design
Installation art
Urban planning
Design for public spaces
Product innovation
Film / cinema / video
XR, VR, AR
Behavioural Design
Circular economy
Oceans / environment
Scuba diving
Swimming with the whales in the wild
Pole Fitness and gymnastics
Bagpacking
World Cinema
The confluence of science and spirituality